Experience Taiwan's pure and natural beauty with us, at PuriPosh.
In 2020, Biotegy founded a brand-new skin care brand PuriPosh. Following scientifically-advanced laboratory
standards, PuriPosh launched its first product: the Ultimate Glow Serum. Using the finest edamame plants in Pingtung,non-toxic Citrus Edpressa native to Taiwan, and tons of other valuable ingredients, PuriPosh created its first all-natural, plant-based extract serum that provides intense hydration and anti-aging properties—all in one single product.
This product was specially developed for skin care enthusiasts that value health and wellness. We invite you, your family and your friends to experience the all-natural journey to glowing skin with PuriPosh!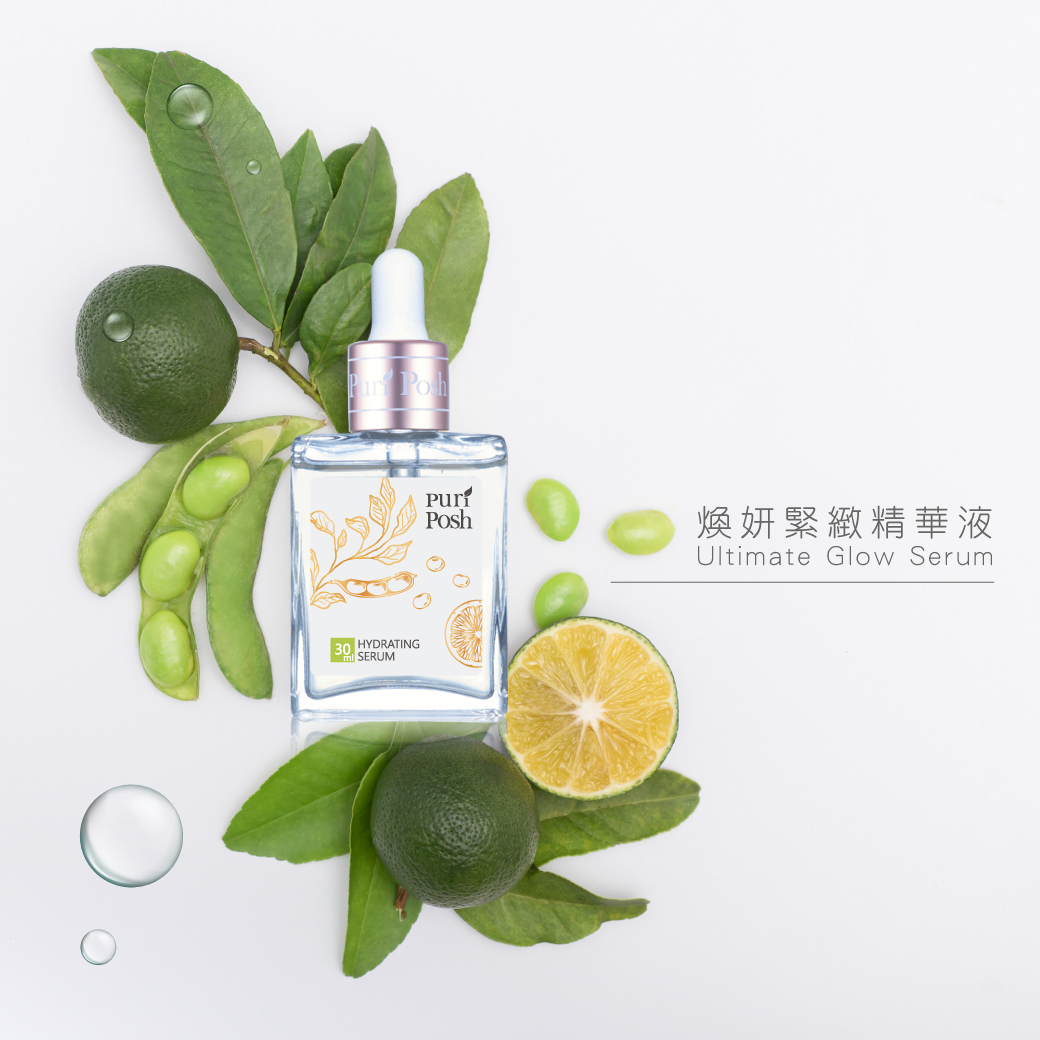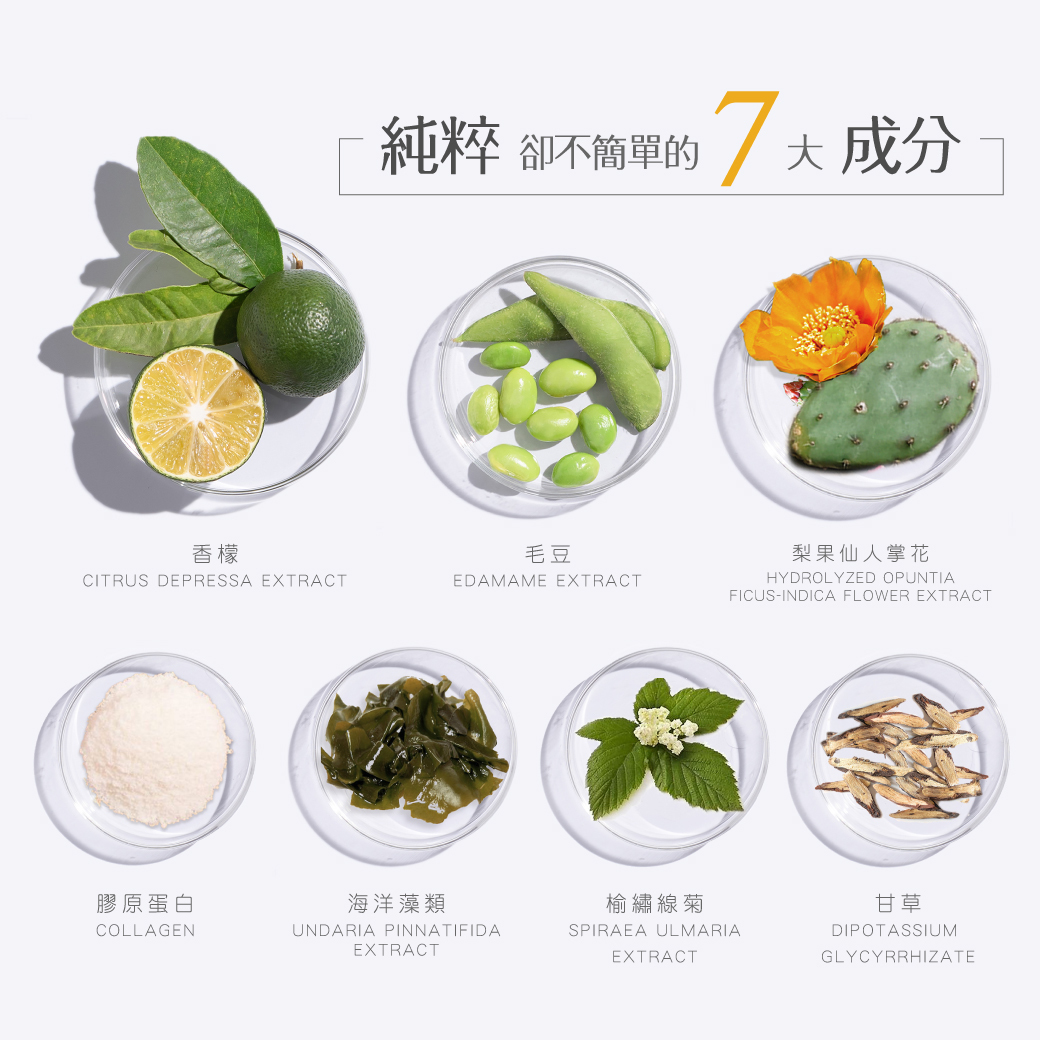 🌱 CITRUS DEPRESSA EXTRACT
Contains a tiny amount of AHA for oil-free skin; 30 times more Vitamin C than lemons. Makes your skin look bright and radiant.
🌱 EDAMAME EXTRACT
Natural antioxidant, it repairs and enriches the skin barrier; makes your skin appear dewy and hydrated.
🌱 HYDROLYZED OPUNTIA FICUS-INDICA FLOWER EXTRACT
 Hydrolyzed Opuntia Ficus-Indica Flower Extract special monosaccharide for gently cleansing the pores, it exfoliates dead skin cells to promote anti-aging and create a glowy look.
🌱 COLLAGEN
 Allows the skin to maintain a soft and bouncy feel and prevents fine wrinkles in the meantime.
🌱 UNDARIA PINNATIFIDA EXTRACT
Algae extract in fused with vitamins and saccharides boosts moisture for anti-aging.


Effect
Concentrated essence rich in natural plant extracts, makes multiple effects of moisturizing,brightening and soothing wrinkles. Easy to absorb, brings you a saturated and translucent skin. Suitable for all skin types.
Ingredients
Limes, Edamame bean, Pear cactus flowers, Collagen, Marine algae, Chrysanthemum, Licorice.